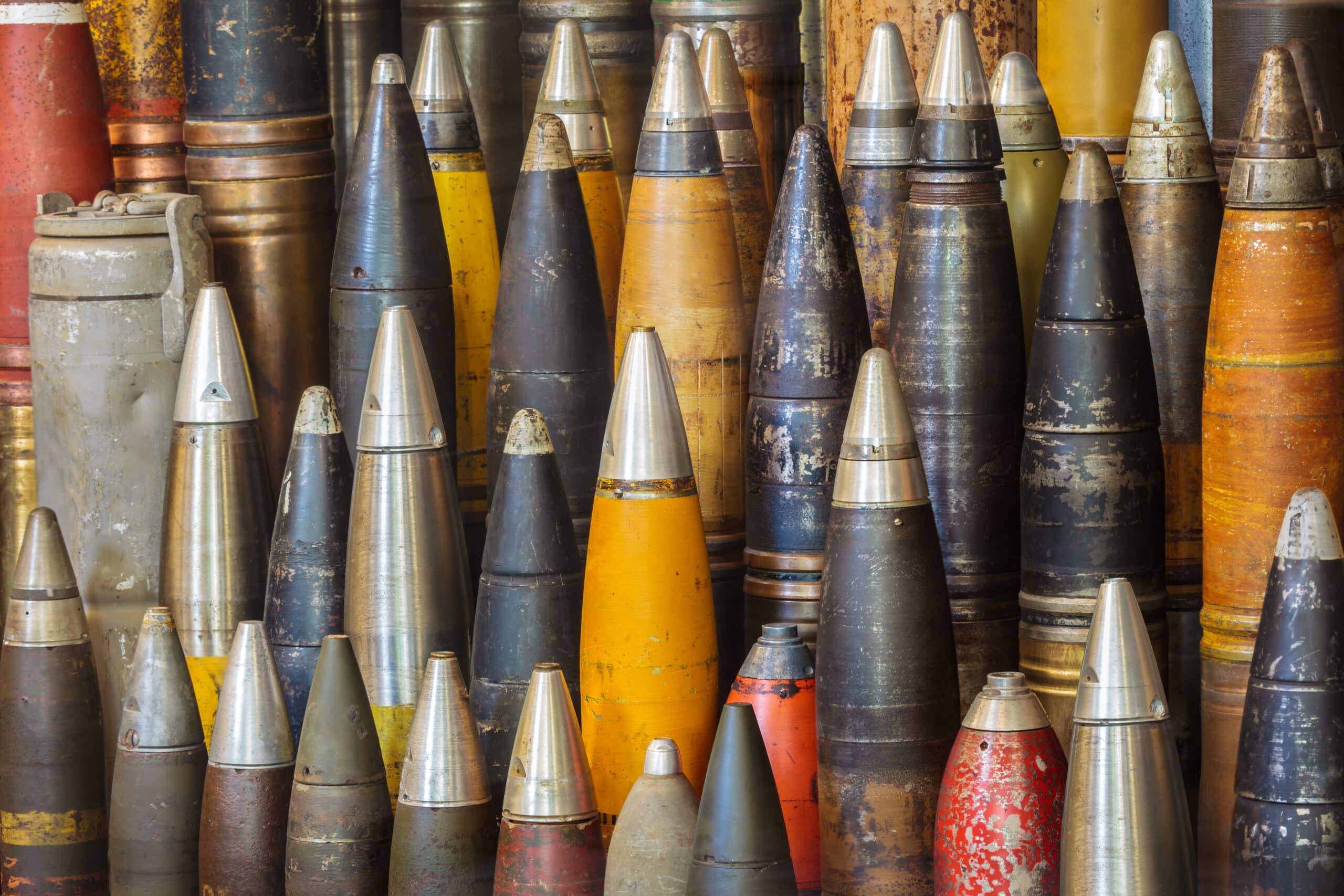 13 Jan

Why ISO Quality Exists and How it Makes Your Business More Attractive – The History of ISO 9001

ISO quality can be a tricky subject to get your head around and clients often fall into two camps – those who fully understand the powerful benefits of adhering to ISO 9001 and those who initially feel obligated to implement ISO.

EmmersonWills MD, Matt Jones, has found the following story has greatly helped prospects in the latter group to understand the point of ISO quality and why a business may be asked for it. Not only has this story captured their attention, but it's also given them an appreciation of the immense value that ISO quality brings to an organisation.

How it all began

Some years ago, Matt was auditing the quality system of his friend and fellow consultant, Nick Edmunds, when he noticed how well Nick had summarised ISO in the following few paragraphs –

Quality management systems originally came out of factories making weapons and parts during the second world war. Apparently, quite often parts would not fit together correctly or fail to operate. So, in order to try and address these issues the concept of strictly controlling each stage of the manufacturing process was conceived.

The military continues to use its own versions of quality management systems (defence standards) to this day. And in industry, big companies would quite often have their own versions.

For example, the Ford Motor Company has its own A1 standard. However, during the late 1970's Governments decided to try and create a universal quality management system standard. Our version was called BS 5750 and it was first published in 1979. Originally the standard was published in three parts and was aimed mainly at manufacturing or stockist-type businesses. There were revisions to the standard in 1987 and in 1994 it was reissued as ISO 9001. Again, there were changes in 2000, 2008, and the current version is dated 2015.

Over the years the main emphasis has changed from compliance (say what you do and do what you say) to continual improvement. The standard is now based on the plan, do, check, act cycle. Consequently, the requirements for documented procedures have been reduced over time.

This excerpt explains the history of ISO quality and gives a clear picture of the evolution of ISO 9001 which started in the 1950's when US and UK Government departments established standards for military procurement.

With time comes progress

Since those early days when the defence industry first adopted quality management standards, the recognition of ISO quality has snowballed as companies seek to demonstrate quality management to their customers.

The 70's saw the emergence of a basic quality management system, and as the world began trading on an international scale in the 1980's, countries and industries needed to agree on quality assurance standards. At this point, ISO 9000 was first released – to set a common standard for companies to work to worldwide. This also gave businesses the option to gain certification against the standard, which gave them a strong advantage when working with overseas suppliers.

Whilst a huge leap forward, ISO 9000 in the 80's had a very rigid structure and focused on conforming to procedures. But as time went on, ISO quality went through various stages of progression, becoming ISO 9001 in 1994, and by the year 2000, there were even bigger changes! Heavy manuals became a thing of the past and companies created quality management systems that suited their business, focused on positive growth, and maintained high-quality standards.

The current version of ISO 9001 was established in 2015 and has gained international recognition as the quality standard to have. Over 1 million organisations across the globe have achieved ISO 9001 certification and it is one of the world's most popular management tools ever created.

Why ISO 9001 brings business success
ISO 9001 focuses on customer satisfaction and gives the consumer absolute confidence that a product is safe and reliable. This in turn promotes customer trust and loyalty – helping a business grow.
A system of feedback and action shows the customer that a company is continuously improving in both its products/services and on the management side.
ISO 9001 improves quality, decreases waste, and ensures seamless production by making the best possible use of resources.
ISO 9001 opens up international trade opportunities and helps a company to win more tenders, as many organisations insist that suppliers have ISO 9001 certification.
ISO 9001 removes the requirement for lengthy questionnaire completion in work bids.
With ISO 9001, a company can provide products or services of a consistently high standard
ISO quality concentrates on productivity and efficiency which drives down business costs.
ISO 9001 gives a business a marketing advantage as the ISO 9001 certification logo is seen as a mark of quality.
 A solid business foundation
We hope this blog has made it easy to see the extensive benefits of ISO 9001 and how it strengthens companies of all sizes, in a vast cross-section of industries.
Secure the future of your business and speak to industry professional EmmersonWills about your next ISO 9001 Quality Management System.
For a FREE no obligation consultation, send us a brief message via our contact form and we'll be in touch.